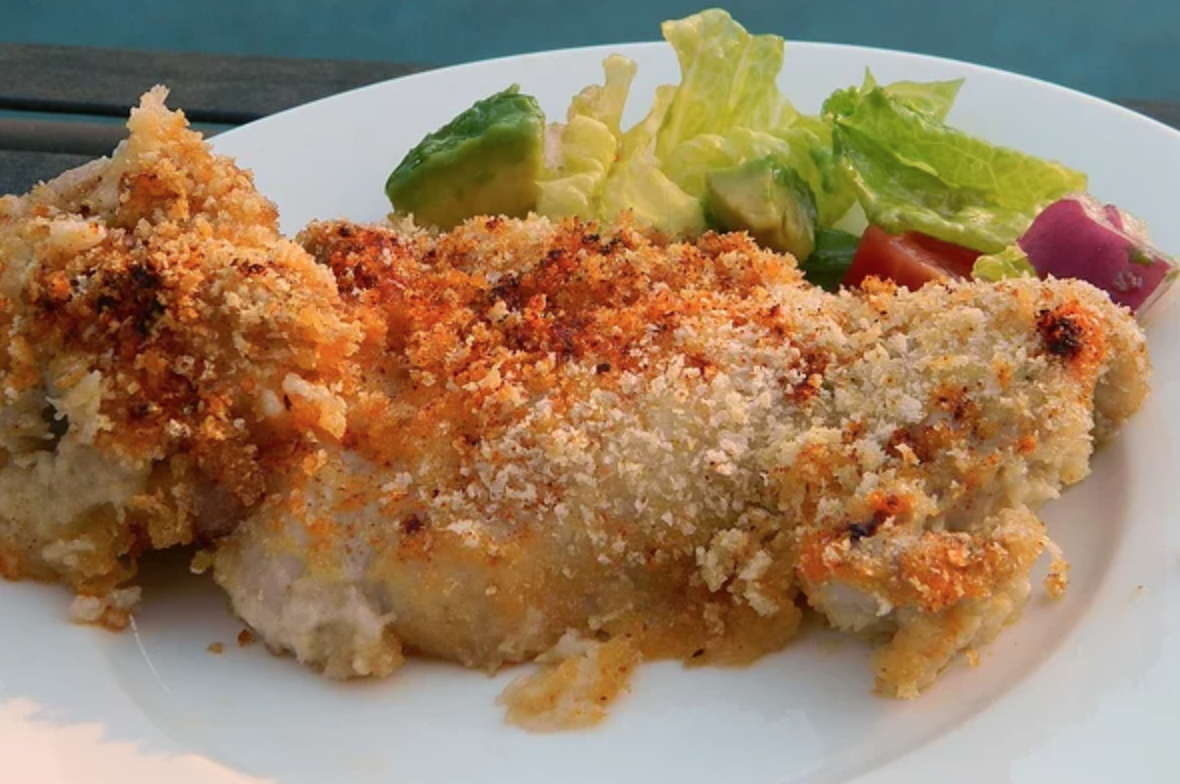 Crispy Panko Chicken Thighs
Chicken should have great flavor and the Panko breadcrumbs and olive oil will give it a great crunch! Kids love it. Hope you enjoy as well! By BRAD Prep: 15 mins Cook: 1 hr Total: 1 hr 15 mins Servings: 4
Ingredients
cooking spray

1

cup

mayonnaise

1

teaspoon

paprika

¾

cup

panko bread crumbs

or as needed

1

teaspoon

garlic powder

4

bone-in chicken thighs
Instructions
Step 1 Preheat oven to 375 degrees F (190 degrees C). Line a baking pan with aluminum foil; coat with cooking spray.

Step 2 Combine mayonnaise and paprika in a bowl; mix well.

Step 3 Mix panko and garlic powder together in another bowl.

Step 4 Spread mayonnaise-paprika mixture on each chicken thigh; press into panko mixture to coat. Place in the prepared baking pan; spritz thighs with cooking spray.

Step 5 Bake in the preheated oven until no longer pink at the bone and the juices run clear, about 1 hour. An instant-read thermometer inserted near the bone should read 165 degrees F (74 degrees C).
Notes
You may substitute cumin or other seasoning blends for paprika; adjust that seasoning and garlic to taste.
Nutrition Facts
Per Serving:
639 calories; 56.3 g total fat; 92 mg cholesterol; 476 mg sodium. 16.6 g carbohydrates; 21.9 g protein